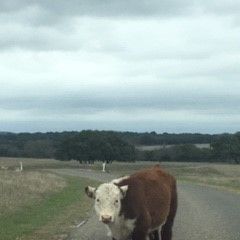 Cow Tippin' and Road Trippin
Our journey to Lukenbach Texas
We left a bit late in the morning for a day trip, but the maps app said it was only an hour away.... 
It's an awesome app, it takes into consideration, weather, road hazards, traffic.  It does not, however,  factor in the human interest side of things. 
Saturday, January 25th 2020 was the day it rose to the top of the bucket! 
Four hours later, we pulled into a parking lot and looked around. Where I expected a town stood a kissing booth, and where I thought there was an old-timey post office was a souvenir  shop with a sign above the door. However, much like the anticipated hour long drive, there was so much more beneath the surface.
I had seen many pictures of people standing in front of this really neat looking old-time wooden post office and thought what a cool old western town!  I'm going to add it to my bucket list...
Was I disappointed that Luckenbach wasn't an actual town? Maybe. At first.  However, as we wandered around, and saw what made up this spot on the road, it grew on me.  After all, this spot is known not for the post office... but as a music venue!
We saw license plates adorning every spot available on the buildings and stages, I saw an armadillo playing guitar. Yes, there was a kissing booth and a taco truck with really expensive taco's worth every bite I'm sure.