Bio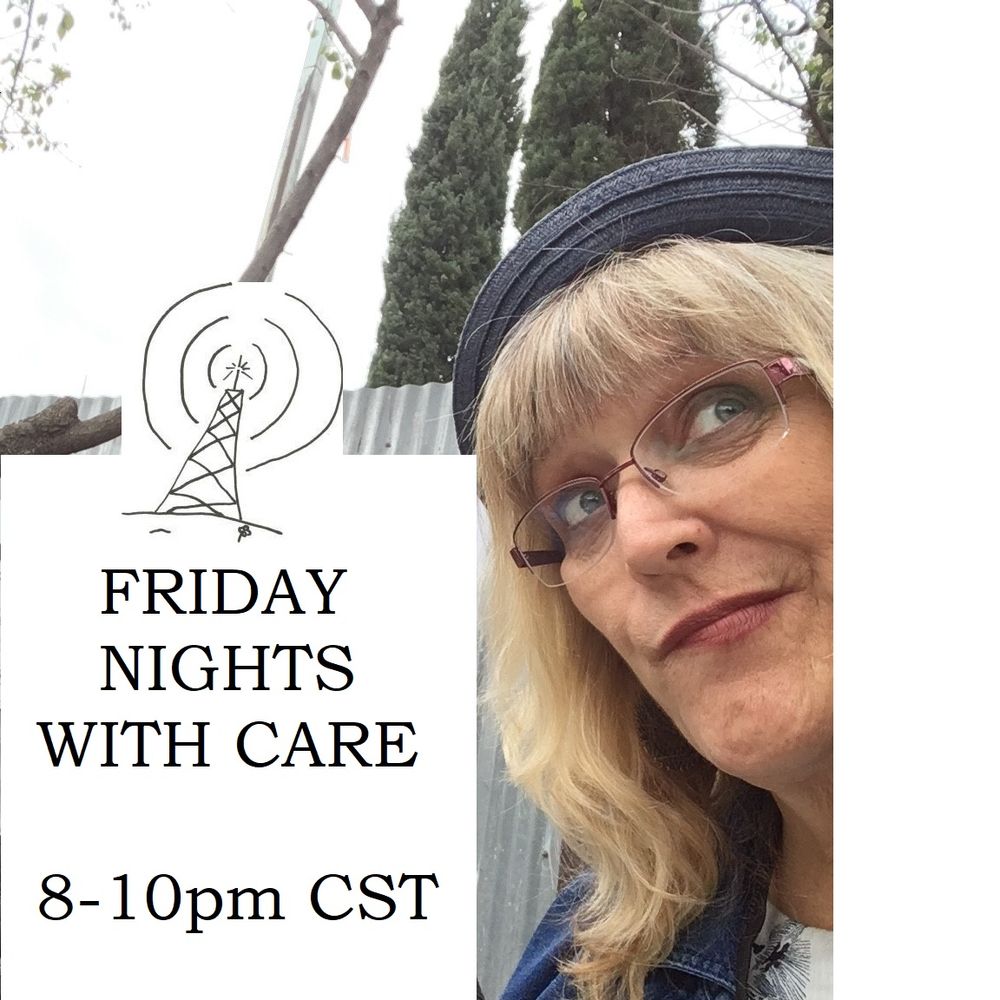 Friday night, with Care?
What does THAT mean?
No, it doesn't mean be careful with your Friday night.. though really you should.
I'm Care! Though my given name is Carole, a long time ago, someone who was important in my life gave me this nic name.  I've tried to honor the gift by living my life accordingly.
The end of the week is an opportunity to unwind, relax, kick your shoes off, pour yourself a drink and spend your Friday night with me. There's time enough Saturday morning to work through the chores and Honey Do's. Tonight, Friday night, is my time with you.
I play eclectic play lists, featuring what I called "tried and trues" and "home grown" artists.
I don't give you all of one over another.  I want you to be taken back to specific, wonderful times in your life... as well as expose you to new artists, incredibly gifted artists, that you're going to thank me for!
I have guests in the studio, some play live just for you, others come in to chat about a myriad of things. All things you want to know...
Music is my passion. I want to share it with you. As I go out and about scouting new talent for my show, I'll bring you with me through FB Live Streaming (make sure you like and share my FB show page!) As artists are in the studio I will share the shows to sound cloud and here on this website under "tracks".
I'll list my wanderings and outings on "events" so if you're out and about and want to say hey! you know where to find me.
I'll write up reviews and chronicle my experiences along the way so you can enjoy them as well.
I'm really excited to bring you along on this journey, it's been quite a ride thus far~