I'm Care...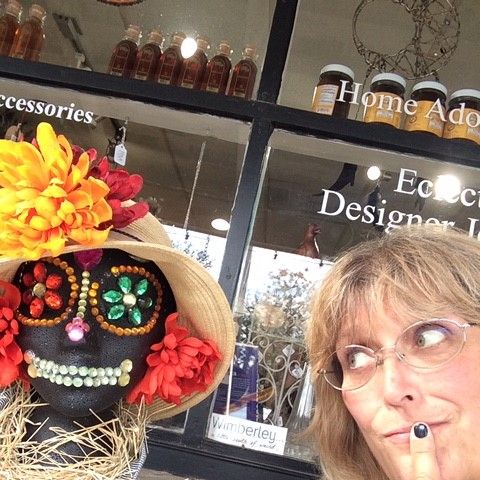 My life has not always gone the way I wanted it to, but God has always put me where I needed to be. I have two children of whom I am equally proud. I miss the babies they were, and embrace the adults they've become.
I love the aspen trees of the Rockies and listening to the breeze tickle their leaves in the fall; watching the twisting, turning dance from limb to earth.
I love the structured monuments; the architecture of the Chicagoscape.
I love the vibration of the city that hums in your heart walking onto the streets of the city.
I love balloons and the hiss of the air that fuels them as they take flight along the front range; dipping soaring effortless.
I am a product of the 60's, I've taken full advantage of the 70's, matured in the 80's, cut the fat out of my life in the 90's and have been embracing life ever since.
I've learned what it means to be a friend and found that reciprocation in a few.
I am no one's judge. I live my life with guided steps and with the values instilled in me and pray my childrens foundations are rock solid to see them through this amazing journey.
A few years ago I was looking to replace a source of joy for me when I happened upon a radio opportunity.  It's been rock and roll, songwriters, com-cons and heaven ever since.  Every Friday night my show airs 8-10 PM CST (with encore shows playing until 4AM) world wide on KZSM Streaming Radio. I have an encore time on Saturday mornings at 8 AM CST so if you're out living life on the weeknight wind down then you can turn me on when you wake up and we can share the morning together while you kick out some household chores and "honey-do" lists! I'll hold your coffee -
I am on a C R A Z Y ride through life, and I thought it would be easier to bring you with me than to try to put into words.... how incredible this journey is becoming.
I'm building a  place to see what's coming, who's playing where, venue as well as music reviews... An extension of my Friday Night with Care radio show.  I'll post audio clips, interviews and recorded video.
Check out KZSM.org for our 24 hour programming - Download the KZSM San Marcos Radio App from the App Store or Google Play for a better streaming experience!
You can find encores of my shows and guests from my show on SoundCloud:
https://soundcloud.com/carole-klockenga-coburn/sets/encores
Be sure to find me on Facebook (@ Friday Night with Care), follow me on twitter ( @Carole0529)and instagram (fridaynightwithcare)!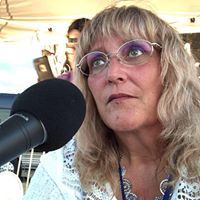 EXPECTATIONS
What you can expect from my show is some kick ass music. Tried and trues from Bowie to Floyd to PINK to Little Big Town. Seriously I play what I like, and I like it ALL!
I feature "Home Grown" artists.  I want to introduce you to some new bands and music so I will invite the artists into the studio to play for you LIVE right in your living room! I FB stream the sets, and as a new feature to this website - I will be videoing the sets as well and will have a place on here for them.  While they're in the studio, we chat, they play and we have a lot of fun. 
I will introduce you to some people you want to know, behind the scenes creatives that build custom guitars to silk screen printing artists that do those concert shirts you want to own and wear, Venue owners, Music promoters.. you get the idea, right?
I also get invited and participate with all kinds of fun things. Music Festivals, and such.  I will post interviews, reviews on music, shows and various experiences as well as any audio/video I take.
Conversations with Care
Ian Moore on Friday Night with Care
Care
You are visitor number: 22
Conversation with Cody
by Care
You are visitor number: 23
When Worlds Collide
Thunderrosa
You are visitor number: 1132
Henry Winkler talks books & Wizard World Comic Con! 2019
Friday Night With Care
You are visitor number: 1098
Mark Kendall Great White Interview Friday Night With Care
Friday Night With Care
You are visitor number: 1070
Interview with Bart Millard of Mercy Me
Friday Night With Care
You are visitor number: 1047
Boland and the Stragglers
Friday Night With Care
You are visitor number: 495
Crowder
Friday Night With Care
David Crowder dishes on his incredible life in Music, Faith and that front porch feeling-
Read more…
close
You are visitor number: 1020
Mitch Malloy of Great White
Friday Night With Care
You are visitor number: 408
Jeff Coffey
Friday Night With Care
Former lead singer of Chicago. Life before, and life after.
Read more…
close
You are visitor number: 1019
Wynonna on Music and Life
Wynonna Judd Interview
You are visitor number: 540
Bobby Hitz
Friday Night With Care
You are visitor number: 565
Adrian Bambrough Interview Plenty of Time
Friday Night With Care
You are visitor number: 581
Rose Cousins Interview with Care
Talks about "Bravado"
You are visitor number: 989
David talks about his journey through American Idol 2nd place to present!
Friday Night With Care
You are visitor number: 1004
Barry Williams Interview Talks Show Biz and Comic Con
Friday Night With Care
You are visitor number: 940
Evangeline Gentle
Friday Night With Care
You are visitor number: 996
Cory Morrow
Friday Night With Care
You are visitor number: 395
Interview with Danielle Schwob
Friday Night With Care
You are visitor number: 930
Gabriel Olafs
Friday Night With Care
You are visitor number: 822
Cory Morrow Plays on FNWC
Friday Night With Care
You are visitor number: 715
David Touchton chats with Care
Friday Night With Care
You are visitor number: 922
Cory Morrow Interview 10-9-19
Friday Night With Care
You are visitor number: 804
Fun In and Out of the Studio